We had a storm 5:30am that was blasts of white light (lightening) and explosions (thunder) very odd/unusual.
the towns people are walking around seemingly in a shocked state. It feels as though we got positively charged , not so nice.
watch the static curve of the system over NSW.
http://www.theweatherchaser.com/radar-loop/IDR531-moree/2011-05-22-03/2011-05-23-03
and here where the front developed. not far from Longreach ,Charlesville.
http://www.theweatherchaser.com/radar-loop/IDR561-longreach/2011-05-22-03/2011-05-23-03
Newcastle radar
Yarrawonga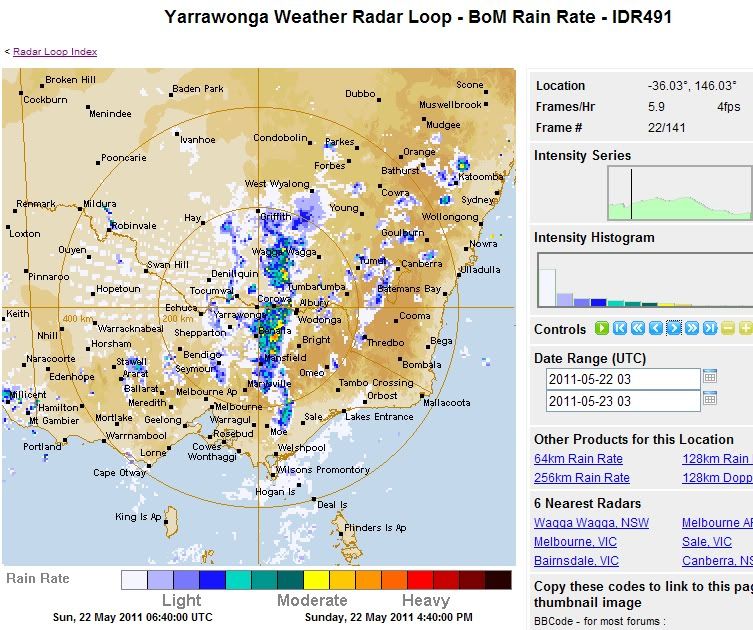 mmmm